Winter Storm Nadia continued to slam the Pacific Northwest and Northern California with heavy snow and rain Wednesday, causing multiple crashes and road closures, widespread flooding, travel woes, mudslides and debris flows, leaving tens of thousands without power in California.
The California city of Redding, which sees snow about once every other year, received more than a foot of new snow from Nadia, effectively shutting down the city of nearly 100,000. Roads were impassable and much of the city's homes and businesses lost power as inches of heavy snow weighed down power lines.
"We've been here since 2002 and we've had snow maybe four times, but nothing like this," local resident Chris Belcastro told SF Gate. "Branches as big as four inches around just snapped off. It's just a really heavy snow."
View image on Twitter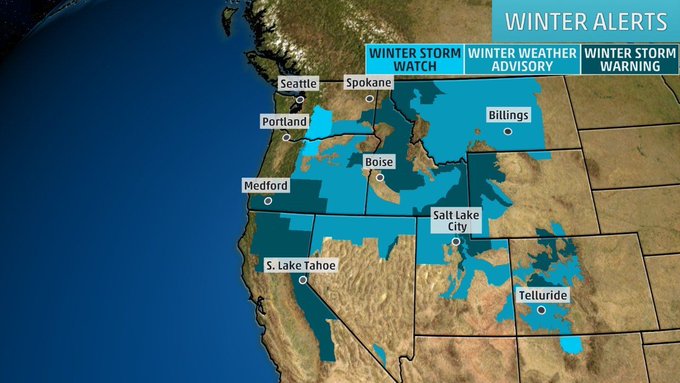 Winter Storm Nadia will continue to blanket the West with snow the next several days. Grab an @icescreens at https://buff.ly/2TyFsiy  & save yourself the scraping hassle.https://buff.ly/2S0P44a 
See iceScreen's other Tweets
Twitter Ads info and privacy
Heavy rain triggered numerous mudslides and localized flooding Wednesday in California.
View image on Twitter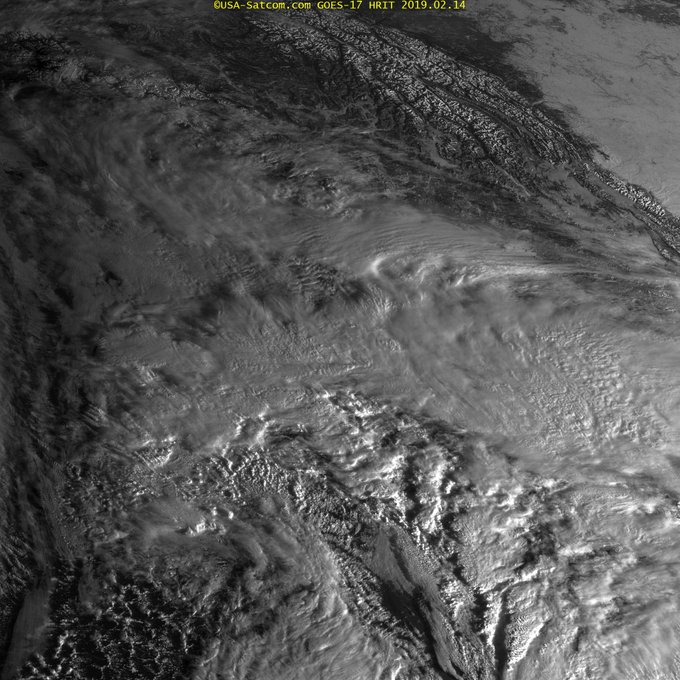 Northern California, Oregon, Washington under a winter storm blanket. #GOESWest #XRIT
See υѕα ѕαт¢σм's other Tweets
Twitter Ads info and privacy
A woman was rescued from her Sausalito home Thursday after it slid down a hillside and crashed into another one. The woman was reportedly "pinned within the debris in her home" and was "encased in mud."
*** BREAKING *** Firefighters rescue woman trapped in home that slid down hill in Sausalito. She was talking, thanked her neighbors, expected to be ok. @nbcbayarea
45 people are talking about this
Twitter Ads info and privacy
The incident prompted officials to evacuate 50 homes in the vicinity because of the risk of more slides and possible broken gas lines and downed power lines.
Southern California
In Southern California, mandatory "must go now" evacuations were ordered at the burn site of the Holy Fire in Riverside County, including hundreds of Lake Elsinore residents. Voluntary evacuations were also ordered near the Cranston Fire burn site in Riverside County.
There have been at least 78 reports of debris flows or flooding in California since the storm began on Tuesday.
Wednesday morning, Delta Air Lines Flight 5763 encountered severe turbulence after taking off from John Wayne Airport in Orange County, California, bound for Seattle.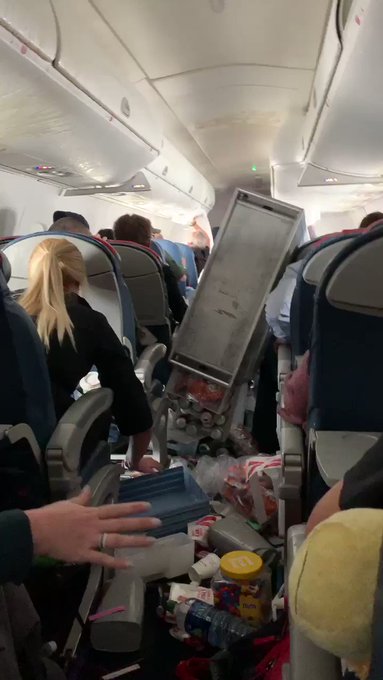 Crazy turbulence and injuries, but the @delta crew handled it perfectly, even the emergency landing.
1,003 people are talking about this
Twitter Ads info and privacy
Local reports said five people were injured on the flight that had 59 passengers. The plane was diverted to Reno, where the injured passengers were treated.
More than 103,000 customers were without power in the Golden State Thursday morning due to a combination of winter weather and impacts from the warm side of Winter Storm Nadia.
Northern California
The storm brought strong winds to the Bay Area, and at San Francisco International Airport, delays exceeded three hours on Wednesday. At least 17 flights have already been canceled for Thursday.
View image on Twitter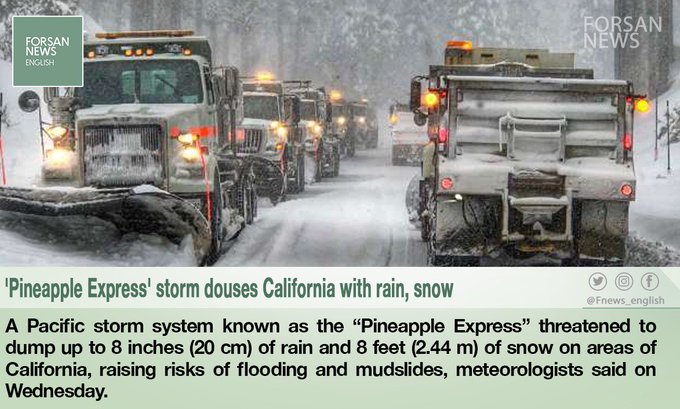 Forsan News EN

@Fnews_english

'#PineappleExpress' storm douses #California with rain, snow
.#UnitedStates #WinterStorm #Forsan_News
See Forsan News EN's other Tweets
Twitter Ads info and privacy
One person suffered minor injuries in Monterey County after a tree fell onto a home.
Flooding, along with water rescues, was reported in the Bay Area along and west of Highway 116 in Sonoma County. To the south, additional water rescues occurred along flooded roads, and at Pebble Beach, winds blew a large tree onto a vehicle at the front gate.
View image on Twitter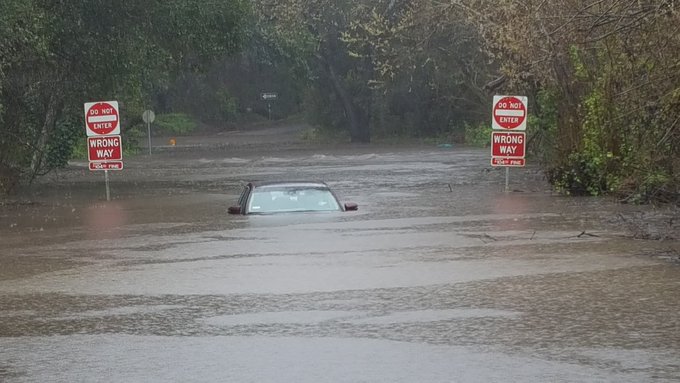 Important reminder as we continue to see heavy rains. Do not drive through roadways that are flooded. You never know how deep the water may be. This driver was fortunate to escape on Brookwood Dr in Santa Cruz.
58 people are talking about this
Twitter Ads info and privacy
The risk of mudslides prompted Caltrans to close Highway 1 south of Big Sur as a precautionary measure. High winds knocking down power lines and flooding forced numerous other road closures throughout the state on Wednesday.
On Thursday, northbound Highway 17 near Santa Cruz was closed after a tree fell on a semi-trailer and State Route 29 between Napa Junction and South Kelly Road is closed until further notice because of flooding.
View image on Twitter
Country Club Gate entry to Pebble Beach is squished under a giant fallen tree. Nobody hurt, apparently. This shot is from the momma of Weekly Art Director Karen Loutzenheiser…
22 people are talking about this
Twitter Ads info and privacy
The California Highway Patrol told traffic accidents and other problems in Oakland, San Francisco, San Jose and Santa Rosa were being reported at a rate of more than one per minute on Wednesday.
Wind gusts damaged the Washington Academic Middle School in Sanger, California, early Wednesday.
A second round of moderate to heavy rain is possible in the lower elevations of California, including San Francisco, Sacramento and Los Angeles on Thursday.
So please be prepared! (Click to Source)