By Agnieszka de Sousa September 3, 2021, 5:00 AM MDT
Milkshakes are missing from U.K.'s McDonald's branches, tomatoes are rotting on Italian farms, and soldiers mingle with farmers on Vietnam's rice paddies. All because of shortage of staff.
A dearth of farm and slaughterhouse workers, truckers, chefs or waiters is hitting global food supply chains hard, causing processing slowdowns, delivery delays and empty supermarket shelves.
That's adding to a long list of problems for the food supply chains this year — from extreme weather pounding crops to soaring freight costs and shipping bottlenecks. All of that is threatening to compound inflation. After easing in the previous two months, global food prices resumed their climb back to near the highest in a decade, a United Nations' gauge showed this week.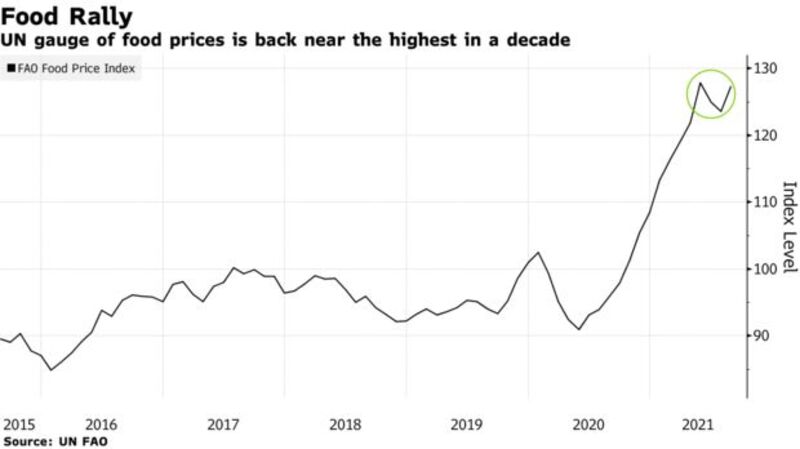 True, many parts of the economy are suffering from the labor shortfall, but food and agriculture particularly stand out. These are some of the least-automated industries where thin margins mean costs may get passed on quicker onto buyers. Food also matters in a sense that it's "inherently local and it's also inherently political," says Decker Walker, agribusiness expert at Boston Consulting Group.
Solutions? Employers are already dangling higher wages, sign-on bonuses and other perks to lure workers, while seeking creative measures. Spicy chicken chain Nando's, which was forced to temporarily close some of its U.K. restaurants, sent its own workers to help its troubled suppliers.
Governments are stepping in too, like Australia, which will start offering agricultural visas to overseas farm workers. That's in contrast to the U.K. which so far has resisted call for broadening its visa program to fill a trucker gap. But with a long-term trend pointing to continued worker scarcity, it may come down to robots to come to the rescue. 
— Agnieszka de Sousa in London