BY TYLER DURDEN THURSDAY, JUL 29, 2021 – 11:00 PM
The latest US Drought Monitor data shows much of California is in an "extreme drought." Relief in sight? How about not.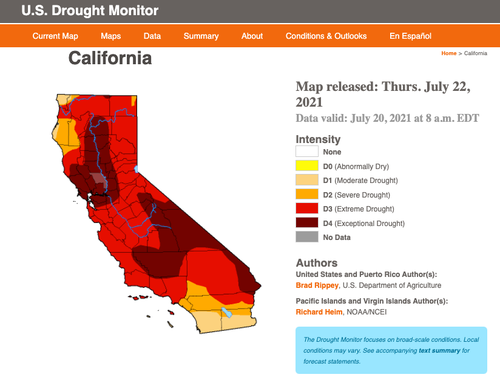 It's only a matter of time before Californian officials prepare for water shortage measures. There's also the possibility the first-ever federally declared water shortage could be announced.
Some Californians are trembling with fear as their water supplies dwindle in some of the worst droughts in decades
We're so happy to be able to offer you the highest level of Excellence
in a Comprehensive Telehealth Membership Plan
that just about everyone can absolutely afford.
The only thing you can't afford, is to be without it!
PLEASE CLICK HERE FOR MORE INFORMATION!