Beijing regards Taiwan as a breakaway province and has held 20 naval exercises involving elements of island capture in the first half of 2021
Chinese embassy in the UK urges London to respect that China's sovereignty, rights and interests in the South China Sea have historical and legal basis
Kristin Huang Published: 5:07pm, 28 Jul, 2021
The Chinese military has conducted yet another drill featuring assault landing and island-control exercises, Chinese state media reported on Tuesday, continuing its training to boost soldiers' combat readiness in case of insurgency in the Taiwan Strait.
In addition, the People's Liberation Army has staged drills in the South China Sea as British aircraft carrier HMS Queen Elizabeth sailed through the disputed waters.
An amphibious synthetic brigade under the Xiamen-headquartered 73rd Group Army recently conducted a drill on China's Southeast Coast, an exercise in the military's capability of conducting cross-sea island seizure operations.
The PLA has conducted a series of drills with a focus on Taiwan in recent years. Beijing regards Taiwan as a breakaway province to be reunified by force if necessary.
According to data compiled by theSouth China Morning Post , China conducted 20 naval exercises involving elements of island capture in the first half of the year alone, exceeding the 13 such exercises carried out during 2020.
In the most recent drill, the Chinese military incorporated two types of drones, amphibious assault vehicles, self-propelled howitzers, multiple launch rocket systems among their weaponry, according to video footage from China's state broadcaster CCTV.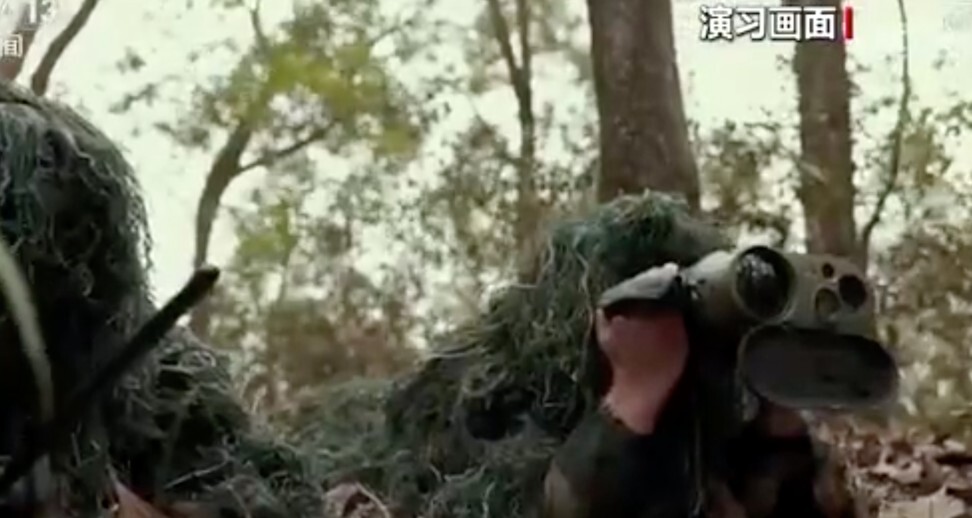 An amphibious synthetic brigade under the Xiamen-headquartered 73rd Group Army recently conducted a drill on China's Southeast Coast. Photo: CCTV
The drill was held in an environment close to a real battlefield in which a small group of front soldiers performed missions at night, amphibious assault vehicles fired guns at sea while heading to the beach and much of the exercise was conducted in weather above 40 degrees Celsius (104 degrees Fahrenheit).
Song Zhongping, a former PLA instructor, said this drill – although only a small part of an actual operation to take over Taiwan – further enhanced the army's combat ability and reflected China's growing confidence in implementing a holistic military mission.
"Deterrence cannot solve problems, only concrete actions can work to defend Beijing's sovereignty and territorial integrity," Song said.
China is also holding drills over the South China Sea. China's maritime authority released two notices saying China would hold two separate military drills in the South China Sea, respectively in areas off the coast of Guangdong's Jiangmen and Maoming city.
Drills near Chuandao took place from Tuesday and Thursday and involved live-fire exercises, while the exercise near Maoming, from Sunday to Tuesday, was a normal military exercise, according to two notices from the China Maritime Safety Administration.
The drills came as the British flagship military vessel HMS Queen Elizabeth, the largest vessel ever built for the Royal Navy and capable of carrying up to 40 aircraft, entered the disputed South China Sea for the first time on Monday. The aircraft carrier led a flotilla.
Wu Shicun, president of China's National Institute for South China Sea Studies, said in an article on Tuesday that the Elizabeth aircraft carrier strike group would not stop at exercising "freedom of navigation" in the South China Sea.
If the ship entered within 12 nautical miles of Chinese-controlled islands, Beijing "must conduct countermeasures to let them pay the price and prevent other countries from doing the same in the South China Sea", Wu said.
On the same day, the Chinese embassy in the United Kingdom issued a statement urging the British government to respect the fact that China's sovereignty, rights and interests in the South China Sea have abundant historical and legal basis. (Click to Source)
We're so happy to be able to offer you the highest level of Excellence
in a Comprehensive Telehealth Membership Plan
that just about everyone can absolutely afford.
The only thing you can't afford, is to be without it!
PLEASE CLICK HERE FOR MORE INFORMATION!