Dane Wigington GeoengineeringWatch.org February 27, 2021
How do you like your snow? Natural? Or man made?
Erratic and extreme weather fluctuations are fueling an exponential increase in climate engineering awareness. Texans are scrambling to repair infrastructure after the engineered flash-freeze event which caused tens of billions in damages. The Lone Star State has already rebounded to over 80 degrees in many regions. The entire event in Texas is finally being recognized by many as a consequence of climate engineering operations. The most dire news of all is unfolding in the Arctic and no mainstream media source is saying a word about it. The latest installment of Global Alert News is below.
The photos below were recently captured in the Panhandle region of Texas. Photo credit: Kristin. The images clearly reveal the results and consequences of chemical ice nucleation operations. Patented processes of chemical ice nucleation for weather modification are a primary component of the climate engineering programs.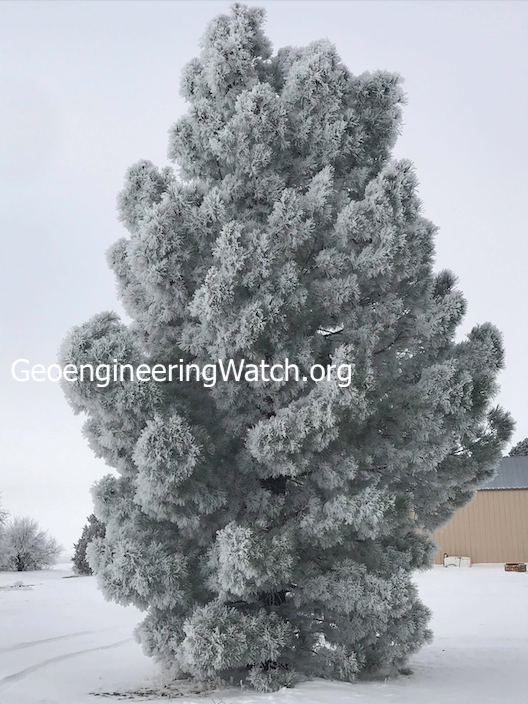 All are needed in the critical battle to wake populations to what is coming, we must make every day count. Share credible data from a credible source, make your voice heard. Awareness raising efforts can be carried out from your own home computer.
DW (Click to Source)