BY JACK PHILLIPS February 15, 2021 Updated: February 15, 2021
Several million people are without power in Texas following a historic snowstorm that brought down temperatures to below 20 degrees Fahrenheit in much of the state.
According to the Electric Reliability Council of Texas (ERCOT), rolling power outages were initiated by utility companies, meaning that power outages can be expected for periods of time as temperatures remain low.
"We are dealing with higher-than-normal generation outages due to frozen wind turbines and limited natural gas supplies available to generating units," the agency said in a statement.
Austin Energy told customers that outages might be longer than usual.
"Typical events allow short durations of each outage, but outages are longer if the ERCOT grid requires—which is what we're seeing in today's event," Austin Energy wrote on Twitter on Monday.
https://platform.twitter.com/embed/Tweet.html?creatorScreenName=jackphillips5&dnt=false&embedId=twitter-widget-0&frame=false&hideCard=false&hideThread=false&id=1361303903355174913&lang=en&origin=https%3A%2F%2Fwww.theepochtimes.com%2Fmillions-of-texans-freeze-amid-winter-storm-massive-rolling-blackouts_3697229.html&siteScreenName=EpochTimes&theme=light&widgetsVersion=889aa01%3A1612811843556&width=550px
Oncor Electric Delivery, Texas's largest transmission and electric distribution utility, warned about extended rolling blackouts.
"Due to the severity of the electric generation shortfall, our expected outage length of 15 to 45 minutes has been significantly extended. Outages due to this electric emergency could last for hours and we ask you to be prepared. In addition, we are responding to separate outages caused by the record-breaking winter storm that continues to impact our entire service territory," Oncor wrote in a series of tweets.
It added: "We are doing everything possible to respond to each of these power emergency events. We remain in close coordination with ERCOT and we appreciate everyone's patience as we do all we can to protect the integrity of the Texas grid."
Houston, which is on the Gulf Coast, wasn't spared.
"The electricity grid continues to lose generation," Houston Mayor Sylvester Turner wrote on Twitter. "If you are without power, you may be without power throughout the day. Please do your best to stay warm safely. Check on our seniors."
On Sunday evening, President Joe Biden declared an emergency in Texas due to the weather, which is designed to add federal funding to response efforts.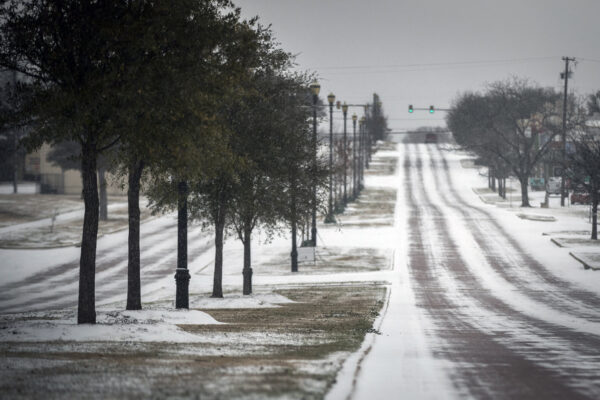 Reports said that at least 2.5 million customers were without power across Texas.
An Arctic air mass causing the chill extended southward well beyond areas accustomed to icy weather, with winter storm warnings posted for much of the Gulf Coast region, Oklahoma, and Missouri, the National Weather Service said. (Click to Source)
Reuters contributed to this report.