– More Signs We Need To Prepare For Utter Madness In The Year Ahead
By Stefan Stanford – All News Pipeline – Live Free Or Die January 1, 2021
If one needed to get a look at what 2021 was preparing to bring us, all we need do is take a look at this new story over at the Daily Mail and the top-rated comments on the story, a shocking story which paints a very ugly picture of where we're heading as 2021 rings in.
Giving us another reason to prepare to defend our families and loved ones as Democrats hope to take control of the country on January 20th, we get more proof they can't even control their own cities in this horrifying story out of New York city where we learn the mob ruled the day as a 25-strong gang stopped a random car in Manhattan, attempting to drag a terrified 74-year-old woman and her son from their vehicle being battered by the out-of-control clan of petty thugs.
One of the top-rated comments on the story warned of the 'big picture': "Unfortunately, this is the future of every urban city. Overrun by those who have declared war on civil society, unable to act in a civilized manner". And another commenter pointed out "the democrats in power in New York think this is the price you pay for 'nicer police' policies. So New Yorkers, you have the city you deserve. Enjoy!".
And as this December 29th Daily Mail story pointed out, New York is by far NOT the only Democrat-run city falling apart, with Democrat Atlanta mayor Keisha Lance Bottoms admitting she has no idea how to stop an alarming crime wave in the city which has seen its deadliest year in decades.
So while another commenter on the New York story pointed out "the left claims they (those attacking the 74-year-old-woman) are oppressed children committing 'non-violent' crimes and they need 'space to destroy'", one could understand the argument that every Democrat-run city across America could easily descend into total anarchy like this in the year ahead.
Especially if government-ordered lockdowns continue to decimate small businesses, our nations food supply continues to be battered and the 'global elite' continue to bring in their 'great reset', a rush towards full-scale Communism and totalitarianism in America.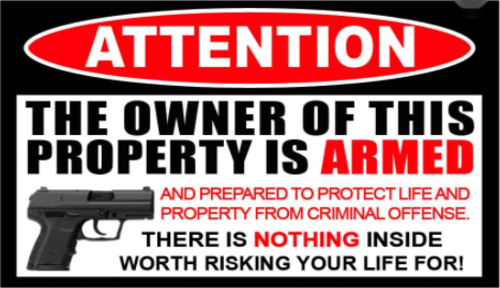 What would you do if suddenly and out of nowhere, a gang of 25 'terrorists' attacked you in your car as you drove towards your destination? Giving any American the perfect reason to carry through on their rights to defend themselves, thank God the occupants of the vehicle emerged unharmed though does anyone really think the two of them will be able to travel again without being mentally terrorized by that event? From this Daily Mail story.:
A 15-year-old boy has been arrested after a gang of 25 teenagers launched a brazen attack on a luxury SUV while the driver and his terrified 74-year-old mother sat inside fearing they would be killed.
Horrifying video shows a gang on bicycles smashing up Max Torgovnick's BMW on Manhattan's Fifth Avenue in broad daylight on Tuesday.
Torgovnick, who hails from the Upper East Side, was behind the wheel when the mob started leaping on the vehicle and stomping on its windshield as his elderly mother wept beside him and screamed 'They are going to kill us'.
The 15-year-old boy, who is not being identified because he is a minor, is being charged as a juvenile over the attack. A second teen has also been identified and is now being sought by police, the New York Post reports.
The fact that the attack occurred to random residents on a busy Manhattan street in broad daylight has left locals shaken. They say it is evidence that Big Apple officials are failing to protect them amid surging rates of violent crime.
And this second story out of Atlanta helps to show that that's what happening in New York isn't just happening there, with violence also spiking in Portland, Oregon, Baltimore, Maryland, Philadelphia, Pensylvania, and Chicago, Illinois among many other Democrat-run cities. From Atlanta:
Atlanta Mayor Keisha Lance Bottoms, a rising star in the Democratic Party who was recently considered for a position in President-elect Joe Biden's cabinet, is coming under fire for her administration's handling of a surge in violent crime in her city.
Saying she was 'open to suggestions' on stopping the crime wave, the mayor was on the defensive over the holiday weekend after three people were fatally shot in the city, bringing Atlanta's homicide count to its highest in more than two decades.
A 7-year-old girl who was shot in the head by a stray bullet after Christmas shopping with her family in Atlanta has died, marking another fatality in a city suffering from a spike in gun violence.
Kennedy Maxie succumbed to her injuries Saturday night, the Fulton County Medical Examiner's Office told news outlets Sunday.
And the top-rated comment on that story hit the nail on the head.:
"How about stepping down ? She's a complete failure. This article doesn't even mention the crime in Buckhead. People don't go to the city anymore and now Buckhead is dangerous with frequent shootings. If you don't back your police force, clearly it opens the door for danger. Another liberal mayor destroying a city, what's new?"
And another commenter pointed out the absurdity of what the mayor of Atlanta is asking for: "You cannot encourage violence one day, and expect it to disappear the next. You reap what you sow."
While another commenter offered a 'simple solution' that Democrats clearly don't understand, 'law and order': "Simple. Instill law & order in your city. Double the police budget. Arrest bad guys. Reinstitute bail. Lock up convicted criminals. Things will turn around quickly."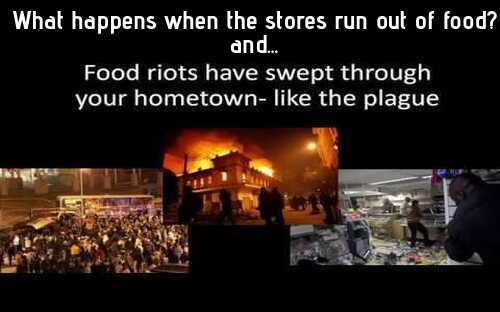 So while Democrats will surely attempt to blame guns for the massive crime waves in their cities while attempting to further whittle away at the 2nd Amendment, they're also 'taking their cues from antifa', so a look at what's happening now in Portland, Oregon is a look at what's in store for America.
And as this new story over at the Daily Mail reports, 2020 ended in Portland with a riot declared in the city by so-called 'protestors' who threw molotov cocktails, rocks and bottles at the police while they smashed in the windows of buildings, with the rioters practically running the city since the death of George Floyd months ago.
With NY Mayor Bill DeBlasio blasted for dancing in the New Year while his city goes up in flames, we should expect 2021 all across America to be in for a bumpy ride with Joe Biden recently claiming "the next few weeks and months are going to be very tough, a very tough period for our nation. Maybe the toughest during this entire pandemic. I know it's hard to hear, but it's the truth."
So with 2021 already here and bringing in violence and chaos in Democrat-run big cities across America, and violent crime there joining covid-19 shutdowns in creating a quite surreal picture of a city not only in lockdown but overridden by a violent crimewave, this year has the potential of bringing us what the 'preppers' have long warned of, a total breakdown of society as American cities reap what they have sown. So preparing for whatever 2021 may throw at us gives us and our families the very best chance of making it to 2022; the government surely isn't coming to save us. (Click to Source)
 https://www.brighteon.com/embed/0297ffbf-b240-4a98-8ca9-9fb6c61c9026
Do You Need Long-Term Food Storage and other supplies for emergencies? Click Here