The situation in Syria is escalating very quickly now.  Some reports suggest that U.S. strikes have already begun and Assad's forces are fleeing the southern border.  Fox News is reporting that Russian warships have fled Tartus.  The current situation precipitated from the large-scale gas attack on Douma on Saturday and Israel's subsequent attack on the Syrian government's T-4 airbase.
– – –
4.12.2018 – 8:00 AM:

French President Emmanuel Macron says France has proof that the Syrian regime was responsible for the chemical attack and he is currently weighing military options in conjunction with the U.S. and U.K.


4.11.2018 – 2:30 PM (CST):

The White House is holding a press conference at 2:30 PM to address the Syrian situation.  You can watch it live right here.
4.11.2018 – 1:03 PM:


BREAKING: British Prime Minister Theresa May is willing to join military action against Syria, sources tell the BBC

856

655 people are talking about this
Twitter Ads info and privacy


4.11.2018 – 12:50 PM:

Iran and Russia likely planning counterattack to Israel's opening salvo on Syria's T-4 airbase.  Benjamin Netanyahu is holding a series of consultations with IDF leaders as fears spread that Moscow and Tehran may be planning an attack on Israel's interior.
4.11.2018 – Noon:
Harry S. Truman Carrier Strike Group, with 6,500 sailors, apparently left harbor from Norfolk, Virginia this morning, now en route to the Middle East.


4.11.2018 – 10:08 AM:
4.11.2018 – 9:45 AM – Ballistic missile(s) intercepted over Saudi Arabia's capital: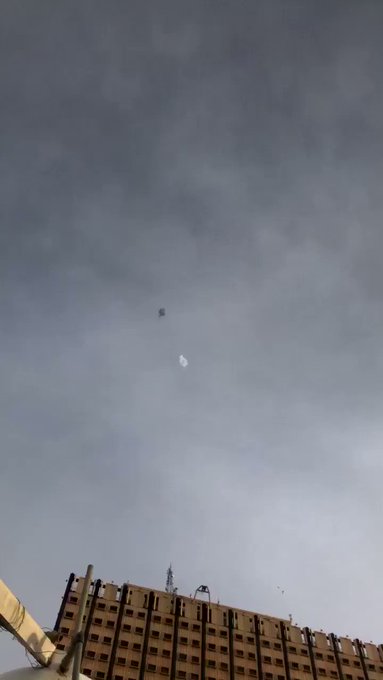 Anyone heared that ? #bath #riyadhnow #riyadh #الرياض_الان #الرياض

48

71 people are talking about this
Twitter Ads info and privacy


4.11.2018 – 9:28 AM – Strange coincidences with Cyprus and Jeremiah 49:


https://www.facebook.com/plugins/post.php?href=https%3A%2F%2Fwww.facebook.com%2Fbeinghillary%2Fposts%2F195972914346123&width=500


4.11.2018 – 5:57 AM:
161K

129K people are talking about this

Twitter Ads info and privacy

Donald J. Trump

✔

@realDonaldTrump

Russia vows to shoot down any and all missiles fired at Syria. Get ready Russia, because they will be coming, nice and new and "smart!" You shouldn't be partners with a Gas Killing Animal who kills his people and enjoys it!
CLICK HERE
or the finest faith based personalized and compassionate addiction recovery program – right from the comfort of your home.
CLICK HERE
for those occasional occasions when you want beautifully hand crafted or personalized baked goods for a gift.