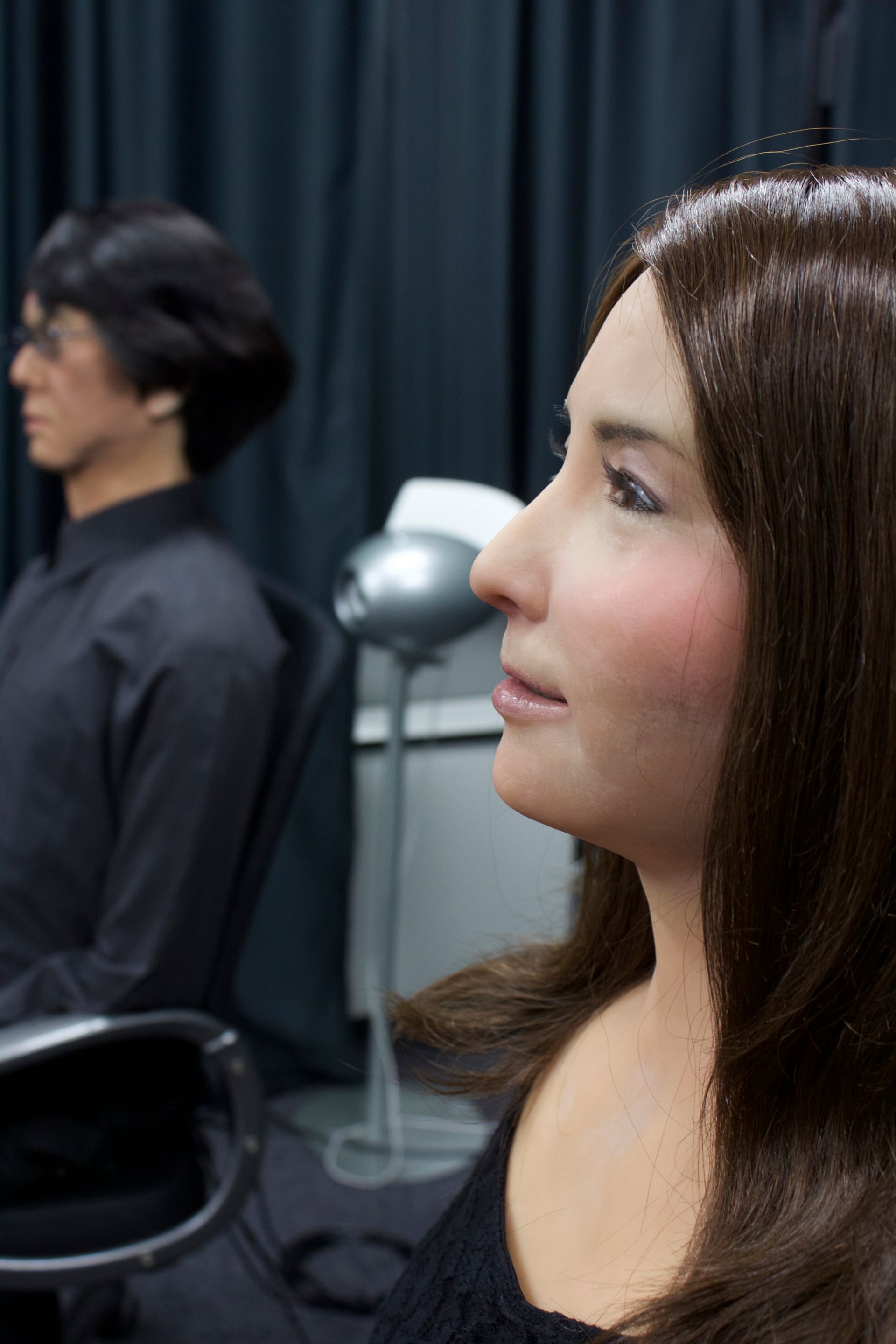 Although the day when every household has its own robot is some way off, the Japanese are demonstrating a formidable acceptance of humanoids.
Erica enjoys the theatre and animated films, would like to visit south-east Asia, and believes her ideal partner is a man with whom she can chat easily.
She is less forthcoming, however, when asked her age. "That's a slightly rude question … I'd rather not say," comes the answer. As her embarrassed questioner shifts sideways and struggles to put the conversation on a friendlier footing, Erica turns her head, her eyes following his every move.
It is all rather disconcerting, but if Japan's new generation of intelligent robots are ever going to rival humans as conversation partners, perhaps that is as it should be.
Erica, who, it turns out, is 23, is the most advanced humanoid to have come out of a collaborative effort between Osaka and Kyoto universities, and the Advanced Telecommunications Research Institute International (ATR).
At its heart is the group's leader, Hiroshi Ishiguro, a professor at Osaka University's Intelligent Robotics Laboratory, perhaps best known for creating Geminoid HI-1, an android in his likeness, right down to his trademark black leather jacket and a Beatles mop-top made with his own hair. (Click to Article)